Nowadays, Competitive Dancing is well known to everyone thanks to popular television programs such as "Dancing with the Stars".
It represents the individual's artistic expression, gained by practice and self-exploration that will help define personalities.
Body and movement are very important components to people's evolutionary and educational processes, as they both help to achieve independence, gain expertise and allow  personalities to shine.
In this course we will teach you the International style, also examining Sports Dance, which is a kind of Artistic Dance transformed into Competitive Dance that involves rules, technique, costumes, competitions and contests of all levels.
We offer various courses, based on your grade. The study contents will depend on your level, from amateur to professional.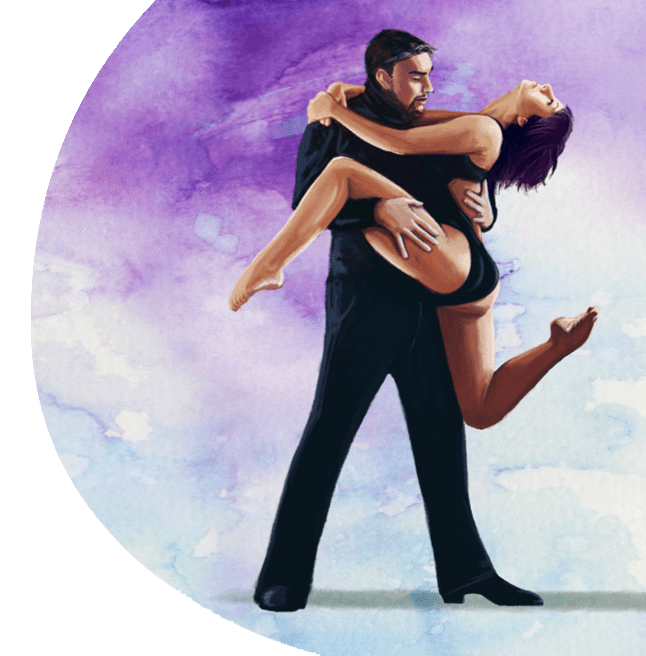 Why is it important to learn and study dancing?
Dancing has a lot to offer, and for beginners it is a lot of fun, but apart from the enjoyment, you can also gain culturally and physically. We will teach you the history behind various dances and styles, music, rhythm, technical definitions in their original language (English), easy and syncopated counting, movement technique, coordination, dexterity, flexibility, body awareness, how to deal with psychological, physical or competitive stress, we will assist and support you with your technical learning and focusing, how to best use the mind to achieve a five star performance, melody and much more…..The course will be conducted most of the time by using English expressions, elaborating on the original English (London) textbook.
Suitable for all lovers of dancing and Sport Dance students wishing to improve their performances or become dance teachers.
By working in close contact with your teacher and other avid Sports Dance students, it will also help you improve your communicative skills and develop your leadership.
Depending on the course level,  students will acquire the necessary technical and artistic knowledge for a successful dancing career; studying the International style during the course will also help you obtain a nationally recognised Sport dance teaching qualification.
Adult and Children Sports Dance
Preparatory Sports Dance
Latin-American Dancing
Synchro Latin
Ladies Latin
Duo Latin
Ballroom Dancing
Couple's Social Dance
Jazz and Swing Dance
Cheerleader Dance
Choreographed Group Dance
Samba
Cha cha cha
Rumba
Paso doble
Jive